Summer is here, detective, and we're all on the hunt for a gripping new read to get our pulse racing—preferably, at a price that doesn't break the bank. That's why we scoured the web to uncover the best book deals for July 2020. From a riveting mystery by bestselling author Joanne Fluke and a charming cozy by award-winning author Joanne Babson to a must-read thriller box set by USA Today-bestselling author Alan Jacobson, the books below belong in your TBR pile—and they're all at prices that can't be beat!
But act fast, detective. These cheap mystery books will be gone before you know it ...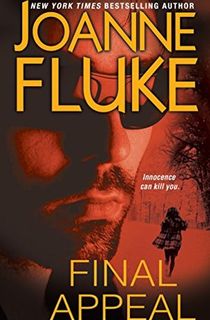 Final Appeal
Ten years ago, a jury found Michael Hart guilty of murdering his wife. Confined to a state hospital for the criminally insane, Michael has never stopped insisting on his innocence--even though his memories of the trial are murky and his nights are plagued by bad dreams and sleepwalking. After years of being tormented by doctors who believe he is guilty, Michael finally gets his chance to prove them wrong--by escaping. Hiding in a safehouse, Michael must rely on two allies to find an alibi. One is a beautiful woman who believes his story and is willing to gamble her life to help him. The other is Michael's brother, an attorney at law who's at risk of losing everything. But all the evidence in the world won't be enough to overturn twelve guilty verdicts.
Related: Explore Joanne Fluke's Dark Side with Her Best Thriller and Suspense Books

Not when the members of Michael's jury begin to get brutally murdered. One by one by one.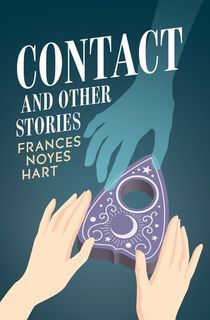 Contact
Short stories of sophistication and psychological suspense, including an O. Henry Award winner.
In the wake of the First World War, a young woman watches the sky for a pilot who didn't come home. A wealthy bachelor becomes increasingly obsessed with a beautiful stranger at a Manhattan restaurant. A nervous wife awaits a fateful phone call on a stormy November night.
Related: 6 Thriller Books That Prove Revenge Is Best Served Cold
These stories and five more showcase the literary skill of Frances Noyes Hart, author of The Crooked Lane and The Bellamy Trial, and one of the great literary talents of the early twentieth century.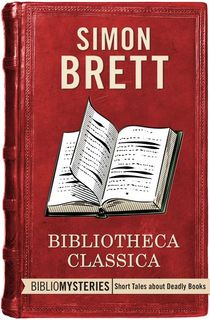 Bibliotheca Classica
A rare eighteenth-century encyclopedia reveals a murderous secret in this short story by the CWA Diamond Dagger–winning author of A Shock to the System.

For Professor Derrick Rounsevell, antique books can bring the past into the present, through not only their content but also telling traces left by previous readers. In the case of his newly-inherited copy of Bibliotheca Classica—an obscure eighteenth-century encyclopedia—peculiar markings reveal a chilling tale.
Related: What Is a Bibliomystery?
Heavy erasures throughout the book indicate that a past owner attempted to remove any lurid content from its entries, which, in cataloging tales from mythology, resound with unseemly acts. Together with his wife, Harriett, Derrick investigates the book's intriguing history, uncovering a tale of manipulation, theft, and a century-old murder plot. In the process, Harriett makes discoveries about her husband that Derrick hoped would remain buried . . .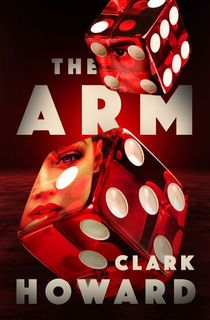 The Arm
An ambitious gambler may lose it all in this novel by an Edgar Award–winning "superlative storyteller" (Publishers Weekly).
He was known as Cully the Arm—the best crapshooter in Chicago. Life was a game of both skill and luck, and he'd made his way to the big city seeking his chance to be a winner.
Related: 12 Gritty Mysteries by Celebrated Crime Fiction Author Clark Howard
Before long he was moving between bars, backrooms, brothels—anywhere a man could gamble. Then he met a seductive woman named Lorry, who was playing a game of her own, and she wasn't about to let any rules get in her way.
The inspiration for the film The Big Town, The Arm is a hard-edged crime novel that captures the gritty atmosphere of mid-twentieth-century Chicago as one man's pursuit of a dream leads him into a nightmare.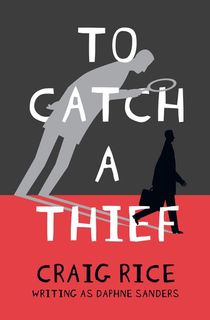 To Catch a Thief
A mysterious Robin Hood targets Wall Street titans in this "exciting " novel by the author of the John J. Malone Mysteries (The Cincinnati Enquirer).

Thanks to a financial scheme by a small circle of very rich men, countless people have suffered. Now one man intends to make the Wall Street moguls pay. He hovers on the edges of their social events, where their wives and daughters sport priceless jewels even as others in the city struggle just to survive. But our thief's latest escapade has inadvertently turned into a kidnapping. When he tries to release the girl—an unhappy, madcap heiress—she decides she wants in on the action. And when a murderer enters the picture, the thief must defend himself against crimes far more serious than petty theft.
Related: Celebrating the Female Mystery Writers Who Craft Our Favorite Thrilling Reads

Originally published under the name Daphne Sanders, this inventive thriller by author Craig Rice, who is known for her "tough, wisecracking style," mixes a vivid portrait of Great Depression–era New York with a twist-filled plot following a clever vigilante and the private detective trying to track him down (The New York Times).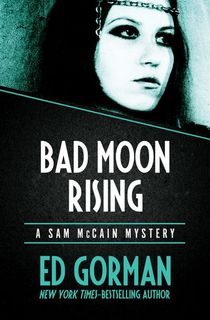 Bad Moon Rising
The murder of a wealthy young woman in 1960s Iowa sparks backlash against a hippie commune in this mystery by the New York Times–bestselling author.
Iowa, 1968. A hippie commune has invaded the small Midwestern town of Black River Falls. While the majority of the townspeople believe the bohemians, despite their bizarre ways, have the right to stay, there are some who constantly accuse the newcomers of everything from criminal activities to Satanism. Tensions boil over when Vanessa Mainwaring, the teenage daughter of one of the town's wealthiest men, is found murdered in the commune's barn.
Related: 10 Gripping Legal Thrillers for Fans of Scott Turow
Lawyer and part-time investigator Sam McCain soon finds himself in the middle of the controversy. When a troubled young Vietnam vet named Neil Cameron is immediately charged with the crime, Sam has his doubts. As Black River Falls comes apart at the seams, it's up to Sam to keep the fragile peace while searching for a vicious killer.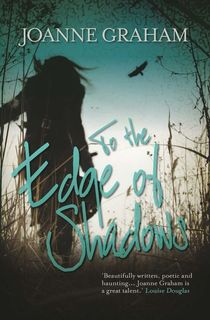 To the Edge of Shadows
Two women—each with her own shattered past—cross paths with chilling results in a suspenseful story of grief and obsession: "Beautifully written…haunting."—Louise Douglas, author of The Secrets Between Us
Sarah Phillips longs for the simple life—a job to fill her days, a home to return to, and a small amount of steps to count between the two. Seriously injured in a car crash in her early teens, Sarah has no memory of her childhood or the family she lost.
Related: Fatal Remedies: 23 Must-Read Donna Leon Mysteries
Ellie Wilson remembers her own past only too well, the cruelty she suffered at the hands of a mother who abused her and a father who couldn't protect her. She finds Sarah fascinating, a mirror to the life she never had. But as curiosity spills over into obsession, and as Sarah's world begins to unravel, Ellie moves ever closer…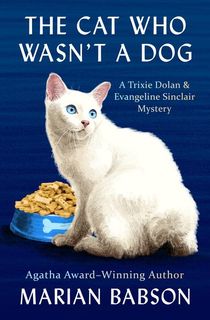 The Cat Who Wasn't a Dog
A rescued cat is a clue to a killer's identity in this cozy mystery by an "utterly entertaining" Agatha Award–winning author (Booklist).

Aging actress Dame Cecile Savoy is on the way to a Brighton taxidermist's shop, accompanied by her friends Trixie and Evangeline—and her recently departed Pekingese. But when they arrive, they discover a dead body, a spreading fire, and a helpless Japanese bobtail cat in a cage.
Related: 10 Quirky Animal Cozies for the Pet-Loving Mystery Reader
After rescuing the endangered kitty, aka Cho-Cho-San, Trixie and Evangeline now have another heroic task to attempt: finding out who's responsible, and what sort of person would bring a live cat to a place like that.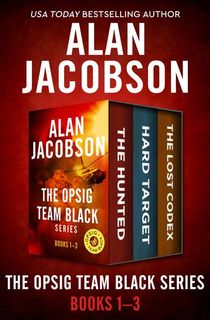 The OPSIG Team Black Series Books 1–3
From a USA Today–bestselling author: Three "wild page-turning" thriller novels of covert operations around the globe (NPR on The Hunted).

The Hunted: When a woman's husband mysteriously disappears, her search uncovers his hidden past involving the FBI, international assassins, and government secrets that some will go to great lengths to keep hidden. As The Hunted hurtles toward a twisting conclusion, nothing is as it seems. "Impossible to put down" (Library Journal).
Related: Author Alan Jacobson Explores the Dark Side of the Moon

Hard Target: The president-elect's helicopter is sabo taged in this "terrific thriller" (Lee Child) that "explodes from the pages" (Vince Flynn) involving an enigmatic covert operative, an FBI agent with a mysterious past—and a terror plot unlike any in history.

The Lost Codex: A stolen ancient Biblical scroll sits at the heart of a modern-day high-stakes geopolitical conflict in this "masterwork of international suspense" that ricochets from DC to Paris to Israel and beyond (Douglas Preston).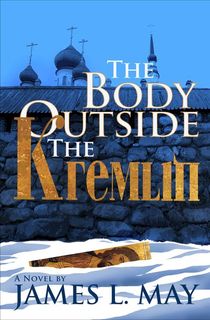 The Body Outside the Kremlin
A suspenseful new murder mystery set in a crumbling monastery-turned-Soviet prison in the early twentieth century.
Related: Where to Begin with Russian Mystery Author Boris Akunin
In a former monastery on an island in the White Sea, now taken over by the Bolsheviks, young mathematician Tolya Bogomolov is serving a three-year sentence, watched over by a skeleton crew of secret policemen. Some prisoners are consigned to forced labor while others sit at comfortable desks. So Tolya has been cultivating an acquaintance with Gennady Antonov that he hopes will lead to a better work assignment—maybe even a little more bread in his ration—especially now, with the brutal winter fast approaching.
This post is sponsored by Open Road Media. Thank you for supporting our partners, who make it possible for Murder & Mayhem to continue publishing the mystery stories you love.