At one point, even the most successful authors were completely obscure, unsure if they had what it takes to break into the literary scene. Whether a writer hones their craft from a young age or takes a leap of faith in middle age, there's no right answer. The following mystery and thriller authors took very different paths to success, and found it at a variety of ages.
Donna Leon - 50 years old
Born and raised in New Jersey, Donna Leon is quite the jetsetter. She was a teacher in Iran and Italy, and wrote advertising copy for a time in New York City before her writing career took off in a most unexpected way. After witnessing a scene she thought belonged in a crime novel, Leon wrote her first book, a process which took her eight months. The draft languished in a drawer until a friend persuaded her to submit the novel to a writing contest, which she won. The book was Death at La Fenice (1992), the first in the Guido Brunetti series of crime novels that now numbers 29 installments and counting. Set in Venice, where Leon lived for many years, the series revolves around an Italian detective.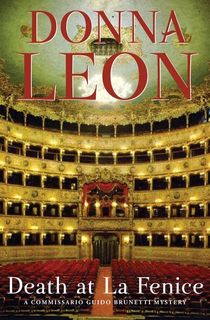 Death at La Fenice
A conductor succumbs to cyanide at the famed Venice opera house, in the first mystery in the New York Times–bestselling, award-winning series.
Michael Crichton - 24 years old
Michael Crichton was a student at Harvard Medical School when he somehow found the time to write his first thriller. Published under the pseudonym John Lange, Odds On is a so-called potboiler that Crichton wrote to pay the bills. The book was released by New American Library in 1966, when Crichton was just 24 years old. It revolves around three American men who are planning to rob a Spanish resort, but find their scheme challenged by the women they've been courting to blend in with the other guests.
Crichton went on to finish medical school and earn his MD, but he never obtained a license to practice, having realized by that time that writing was his true passion. The Andromeda Strain (1969), a techno-thriller, established him as a bestselling author. Crichton would write many more popular novels and screenplays, and is perhaps best known for Jurassic Park, which was the source material for the 1993 film of the same name by Steven Spielberg, as well as the resulting sequels.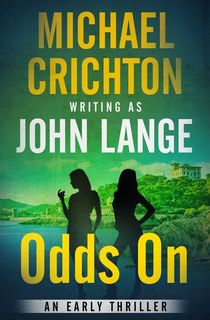 Odds On
The blockbuster author of Jurassic Park "provides plenty of misdirection to keep you on your toes" in his very first novel (Publishers Weekly).
Margaret Truman - 56 years old
The daughter of 33rd president Harry Truman, Margaret Truman was a socialite who held a variety of jobs in different fields. She worked as a soprano singer before becoming a journalist and radio personality, and eventually turned to writing. Truman began publishing nonfiction as early as the 1950s, but her career as a fiction writer didn't begin until 1980, when she was 56 years old. Her first book, Murder in the White House, kicked off the Capital Crimes series of political thrillers set in Washington, D.C., a city she knew like the back of her hand thanks to her famous father.
Related: Murder in the White House: 11 Gripping Margaret Truman Books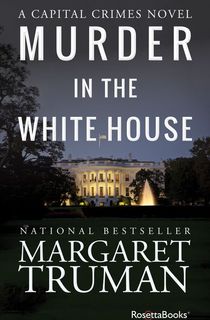 Murder in the White House
New York Times Bestseller: The murder of the secretary of state in the executive mansion sparks a mystery with "a superb denouement" (Time).
Walter Mosley - 38 years old
Walter Mosley was brought up in working-class Los Angeles, where most of his fiction is set. After graduating from high school in west LA, Mosley indulged in a hippie phase, drifting around Santa Cruz and Europe, before earning a political science degree from Johnson State College. Afterwards, he programmed computers for a living.
Related: Trouble Is What I Do: 11 Best Walter Mosley Books
Mosley was inspired to take a writing course at City College in Harlem after he read The Color Purple by Alice Walker, a decision that changed his life. There, he met novelist Edna O'Brien, who encouraged him to draw on his experiences as a Black Jewish man for his stories. Mosley's first book to be published was Devil in a Blue Dress, a hardboiled novel about a Black detective named Ezekiel "Easy" Rawlins. Mosley was 38-years-old when the book was published. He's gone on to write dozens of other novels and has been honored by numerous awards, including the Edgar Award, the NAACP Image Award, and the National Book Foundation Medal for Distinguished Contribution to American Letters.
Devil in a Blue Dress
Los Angeles, 1948: Easy Rawlins is a black war veteran just fired from his job at a defense plant. Easy is drinking in a friend's bar, wondering how he'll meet his mortgage, when a white man in a linen suit walks in, offering good money if Easy will simply locate Miss Daphne Money, a blonde beauty known to frequent black jazz clubs.
Stieg Larsson - Posthumous
Swedish journalist Stieg Larsson died of a heart attack in 2004, when he was 50 years old. At the time, he was hard at work on Millennium, a series of crime novels about a mysterious computer hacker and an investigative journalist. Larsson envisioned ten installments in the series, but he had only completed three novels at the time of his sudden death, none of which had been printed yet. The Girl with the Dragon Tattoo, The Girl Who Played with Fire, and The Girl Who Kicked the Hornet's Nest were published posthumously, with the Millennium Trilogy becoming one of the bestselling book series worldwide.
The Girl with the Dragon Tattoo
Murder mystery, family saga, love story, and financial intrigue combine into one satisfyingly complex and entertainingly atmospheric novel, the first in Stieg Larsson's thrilling Millenium series featuring Lisbeth Salander.
Gillian Flynn - 35 years old
This bestselling author of gritty suspense was first published at age 35. Her first book, Sharp Objects (2006), is a dark novel about a reporter who leaves her new life in Chicago behind to cover an unfolding story about a serial killer who's terrorizing her Missouri hometown.
Related: Suspenseful Mystery Books Like Rachel Hawkins' The Wife Upstairs
Prior to her wildly successful career as a novelist, Gillian Flynn worked at Entertainment Weekly for a decade. There, she learned a valuable lesson in writing: "I could not have written a novel if I hadn't been a journalist first, because it taught me that there's no muse that's going to come down and bestow upon you the mood to write. You just have to do it." Aspiring writers, take note.
Sharp Objects
NOW AN HBO® LIMITED SERIES STARRING AMY ADAMS, NOMINATED FOR EIGHT EMMY AWARDS, INCLUDING OUTSTANDING LIMITED SERIES
FROM THE #1 NEW YORK TIMES BESTSELLING AUTHOR OF GONE GIRL