Since Valentine's Day is just around the corner, Murder & Mayhem is celebrating romantic detective duos. While there are many romantic detective stories, we wanted to focus on mysteries with romantically involved couples who solve the crime together. One partner may officially be the detective, but each person plays a critical role in the case.
The list features books from the Civil War, the Victorian era, interwar years, and the the present day. Some are detective duos from classic murder mystery writers and some are newer dazzling entries in the mystery genre. Here's some of our favorite romantic detective duos.
Pride and Prescience (Or, a Truth Universally Acknowledged)
For fans of Jane Austen's famous book, Elizabeth and Mr. Darcy are now happily married and are excited for the impending nuptials of Caroline Bingley and an American. But when the bride starts acting weird and other unexplained events happen, Elizabeth and Fitzwilliam have to get to the bottom of these strange happenings which may be supernatural! It's the first in a seven book series, each based on a different Jane Austen book.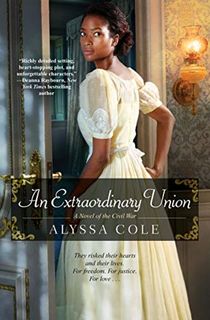 An Extraordinary Union
Taking place during the Civil War, this book features undercover work by both Malcolm McCall and Elle Burns. McCall is a Pinkerton detective who has gone undercover in a rebel group while Burns, a former slave, has made a great sacrifice to return to slavery as a spy. But when they must foil a plot to protect the Union, they realize their relationship might be more than professional. There's three books in the Loyal League series by the author of the bestselling When No One is Watching.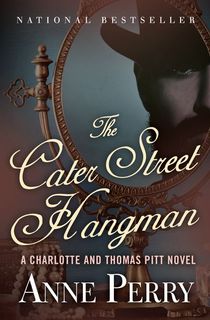 The Cater Street Hangman
In Victorian England, Inspector Thomas Pitt is charged in finding the Cater Street Hangman—a killer who strangles women with cheese wire. But finding the culprit won't be easy since the clues suggest that the higher echelons of London society may be involved in these horrible deeds. Then Pitt meets Charlotte Ellison—a woman who defies social convention to help Pitt solve this case. Little does either realize that this is the beginning of a relationship, despite the difference in their social standings. There are over 30 books and short stories featuring this intrepid Victorian couple as they grow into their marriage and their crime solving skills.
Related: 13 Anne Perry Books About Sleuths and Murders of the Past
The Beekeeper's Apprentice
While Sir Arthur Conan Doyle's Sherlock Holmes was unattached in his books (Irene Adler aside), King turns what we know about Sherlock Holmes on its head when he meets the inquisitive and methodical Mary Russell. In The Beekeeper's Apprentice, we find Holmes raising and studying bees in his retirement when he meets Russell and they team up to fight a dangerous villain. It's the start of a beautiful relationship…17 novels worth, with many novellas and short stories in between!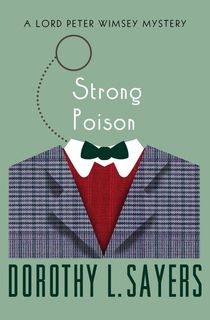 Strong Poison
Lord Peter Wimsey is a wealthy aristocrat who served his country in World War I. After seeing the horrors of war, he decides to dedicate his life to solving crime—usually murder—but he is clearly impacted by the war, suffering from Post-Traumatic Stress Disorder. While Lord Peter Wimsey solves several mysteries before Strong Poison (Book 5), Harriet Vane provides the spark in his life and these stories overall. In the book, Vane, a murder mystery writer, is accused of poisoning her ex-lover. It's a joy to watch the two of them together when they argue, collaborate on cases, and more.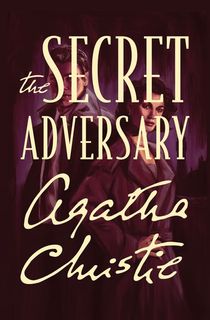 The Secret Adversary
While most people are familiar with bachelor Hercules Poirot and merry spinster Miss Marple, Tommy & Tuppence Beresford are worth a mention. First depicted in post WWI The Secret Adversary, the couple complement each other: Tuppence (or Prudence) has the charisma, but Tommy is clear-eyed and inquisitive. They realize that they are more than friends and end up solving crimes, much in the style of Poirot. Interestingly, while they only show up in a few novels and short stories, Christie shows them aging into their seventies, showing that love and partnership can last a lifetime. There's some great movie/television adaptations of the Tommy and Tuppence stories as well.
The Thin Man
While most people are familiar with Hammett's The Maltese Falcon and Sam Spade, Nick and Nora Charles are unforgettable. While they live the high life with their dog Asta, Nick, a former detective, is drawn into a case of a missing inventor and his murdered associate. There's a greedy widow, a fortune, and the inventor's two children, who want to know what happened to their father. Read it for the mystery but stay for the delightful banter. There's a great movie version from 1934 that really brings this duo to life.
Dead in the Garden
While most other series start with the duo finding themselves in the first few books, the Grasmere Cottage Mystery series features a couple already together in domestic life. In the UK's Lake District, aristocratic Valor Tarquin Scott runs The Ginger's Bread and lives with his musically talented partner, Bishan Tamboli. But when a former classmate of theirs is found dead, the police finger Bish for the crime. Over the course of the trilogy, Valor works to help clear Bish's name—with book one focused on Valor and book two on Bish. It's a fun cozy series with a dynamic duo at the core of it.