What is a paranormal mystery? Well, to put it simply, it's a book that combines the classic whodunit of the mystery novel with elements of the paranormal or supernatural. Sometimes this means a story that takes place in a retirement home for werewolves and witches, while other times the elements are more subtle. Perhaps there's no actual ghost at all, and merely someone who wants you to think there is—after all, the classic Scooby-Doo episodes could be seen as a kind of paranormal mystery.
Most of the time, though, these books feature at least a little touch of the outré. Often, their protagonists are, themselves, something a little more than human—or, at the least, a lot out of the ordinary. From clairvoyant flower sellers to professional stage magicians, and from phony mediums to outright witches, these amateur sleuths have all dabbled (or dived) into the world of the unusual.
Yet, they are faced with mysteries that are altogether too real. When bodies start to pile up, it ultimately doesn't matter if the perpetrator is a specter or a flesh-and-blood foe, the mystery needs to be solved, before our would-be detectives join the ranks of the departed. Sometimes, these tales are blood-chilling, sometimes cozy, and sometimes humorous, but always they manage to tickle both our sense of wonder and our drive to put the pieces together and see the puzzle solved and the villain revealed.
Related: 16 Supernatural Mystery Books That Will Keep You up at Night
From Edgar Award winners to bestselling authors, many have tried their hands at the paranormal mystery over the years. In these nine unputdownable books, some of today's most exciting authors take you everywhere from Victorian London to Salem, Massachusetts in a series of unforgettable paranormal mysteries that will keep you guessing, even while they keep you up at night.
Some are funny, some are intense, and some are both, and all of them are part of ongoing series, so once you've been transported to these unforgettable worlds, there will always be more stories waiting for you to read and read again!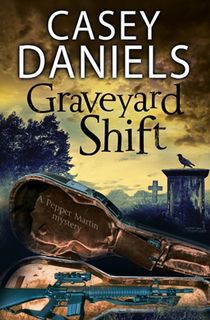 Graveyard Shift
Psychic medium Pepper Martin works as the Community Relations Director of Garden View Cemetery. One day on the job, she's contacted by one of Cleveland's most famous late icons—Eliot Ness, the special agent who helped take down Al Capone. Ness claims that the ashes scattered at his funeral two decades ago didn't belong to him, as his remains were stolen by a fanatic. He can't rest until his ashes are returned, but Pepper has a good idea of where they might be.
Related: 8 Mafia Thriller Books to Bring Some Danger to Your Shelf
Eager to get another ghost out of her hair, Pepper travels across town to complete her latest mission. But when she arrives, she finds a dead body in the house—with no trace of Ness's ashes. With a murder to solve, her case goes from bad to worse when she receives a package containing Al Capone's spirit and her boyfriend starts behaving strangely.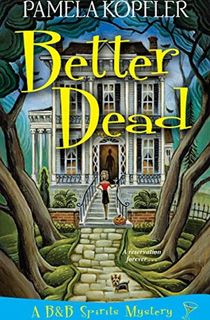 Better Dead
Holly Davis runs a charming bed and breakfast in Louisiana, but her Southern hospitality runs short when the ghost of her cheating husband comes for a stay. Burl Davis died before Holly got the chance to divorce him, but he had enough time to nearly drive her B&B to bankruptcy. It's not that Holly wished him dead, but she'd be lying if she said she's grieving.
But now Burl's spirit needs her help to move on. In order to get rid of him, Holly has to bust up the drug smuggling ring he was tangled up in. It's not the most tempting offer, but she agrees on the condition that he makes a show of haunting her B&B to draw in visitors. But when Jack McCann, Holly's former flame, shows up out of nowhere and checks in, Holly feels stretched a little thin.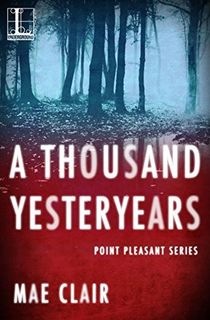 A Thousand Yesteryears
When Eve Parrish was a young girl, her father and best friend, Maggie Flynn, died in a tragic bridge collapse. After 15 long years, Eve finally returns to Point Pleasant to settle the estate of her late aunt. Tragedy lingers behind in the town like a ghost, but nothing is more chilling than the rumors and alleged sightings of the Mothman. And when Eve stumbles upon a shocking discovery related to her aunt's death, the local legend is starting to look more and more real.
Real: 14 Supernatural Thrillers That Will Give You the Chills
Caden Flynn was lucky to survive the bridge collapse, but he's left choking on the guilt he's carried for dragging his little sister out that night. But with Eve's arrival comes the unearthing of an old secret, and soon the two of them are stuck in the sights of a killer.
This tense and eerie book shows just how gripping it can be when paranormal mysteries dip into urban legend and folklore.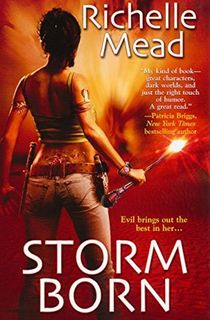 Storm Born
Steamy, dark, mysterious, and out of this world, the Dark Swan series begins with Storm Born. Shaman Eugenie Markham is a paranormal mercenary, banishing spirits and fey who step over into the mortal world. But business starts to feel personal when, after being hire to find a teenager kidnapped to the Otherworld, she uncovers a prophecy that reveals not only dark secrets from her past, but a dark prediction that her first-born child will threaten the future of the world.
Related: 15 Romantic Thriller Books That'll Make Your Pulse Race
Suddenly, Eugenie is on the radar of every demon in the Otherworld. If they don't want her dead, they want to impregnate her. She knows how to take care of herself, but this kind of trouble requires allies. Luckily she has the seductive fairy king Dorian and the handsome shape-shifter Kiyo at her side. But as time runs out, the biggest danger of all may be the dark powers brewing inside of Eugenie herself.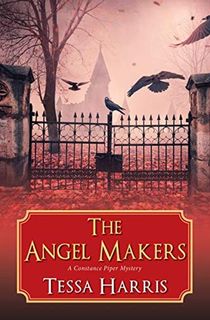 The Angel Makers
On the streets of London in 1888, fear of Jack the Ripper might have been what gripped the public's heart, but in this Constance Piper mystery from Tessa Harris, other sinister forces are conspiring against the city's most vulnerable. Constance is a flower seller gifted with clairvoyance, one whose abilities have helped the police catch criminals before. So when she comes to Detective Constable Hawkins with a warning about a nefarious "baby farmer"—a woman who cares for the infants of unwed mothers, for a fee—he knows to listen, especially when she links the woman's house to the mysterious death of a prostitute. Constance and the detective are both plunged into a mystery that may put their lives in jeopardy in this page-turning novel that will reward fans of paranormal Victorian mysteries.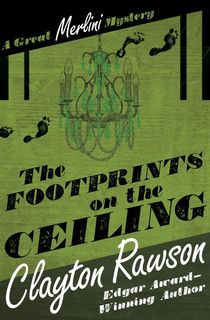 The Footprints on the Ceiling
From Edgar Award-winning author Clayton Rawson, this installment in the adventures of sleuthing magician the Great Merlini sees the conjurer and his friend Ross Harte jaunting off to Skelton Island. They're searching for a haunted house for use in Merlini's radio show investigating paranormal happenings. When they find a fresh corpse instead, the mystery is on, as Merlini must use his knowledge of trickery and illusion to find out who killed the granddaughter of the Wall Street tycoon who owned the house, before their bodies join hers. And the best part is, once you're plunged into the Great Merlini's world, there are plenty of other books in the series to keep you guessing—and reading!
Related: 11 Halloween Cozy Mysteries for a Night of Delightful Thrills and Chills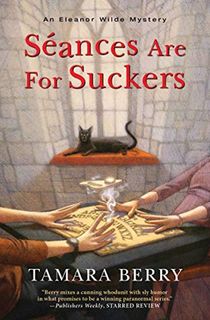 Séances Are for Suckers
The first in a series that's been called "a winning blend of mystery and the paranormal, with a little humor and romance thrown in for good measure" (Juliet Blackwell, New York Times bestselling author), Tamara Berry's Séances Are for Suckers follows phony medium Eleanor Wilde as she bilks clients out of their hard-earned money to pay for her ailing sister's care.
The problem is that her latest client is as skeptical as she is about the existence of ghosts, even though his ancestral English manor is supposedly very haunted. But when an actual dead body shows up and then disappears just as quickly, Eleanor may need to put all the talents she usually uses to bamboozle people to work solving the mystery in this "cunning whodunit" that promises to be the beginning of a "winning paranormal series" (Publishers Weekly).
A stunning read that shows the duplicitous side of paranormal mysteries.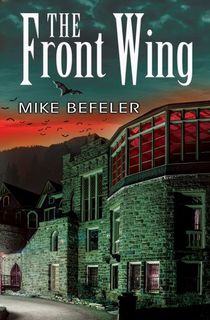 The Front Wing
Mountain Splendor is not like any other retirement home around. For one thing, most of the guests are witches, werewolves, and other creatures of the night. For another, the individuals on the waiting list to move into the home's prestigious front wing have been turning up dead—even more so than usual. Now its up to recently-arrived resident Harold McCaffrey and his witchy girlfriend Bella to figure out why. There's just one problem: the residents of Mountain Splendor all have their own secrets, histories, eccentricities, and quirks, and poking around can be hazardous to one's health.
Related: 8 Otherworldly Mysteries for Inter-Dimensional Sleuths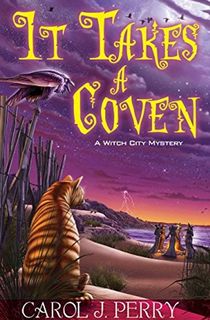 It Takes a Coven
"Perfectly relaxing and readable" is what Kirkus Reviews called Carol J. Perry's Witch City mystery series. In this installment, amateur sleuth and witch Lee Barrett, along with her clairvoyant cat and a raven named Poe, has to solve the mystery of a string of deaths that seems to be plaguing the Wiccan community of Salem, Massachusetts. She's also in the midst of helping with a former student's wedding, where she is meant to be maid of honor. Are the deaths the result of a terrible curse, unwittingly unleashed by Lee's friend River, or are they due to something more sinister—and more human? It will take all of Lee's cleverness to find out in this "rewarding paranormal cozy series" (Library Journal).
This post is sponsored by Open Road Media. Thank you for supporting our partners, who make it possible for Murder & Mayhem to continue publishing the mystery stories you love.