Choosing the best of any genre—especially a gargantuan one like mystery—is an imposing task. Do you focus on the classics? Be sure to include modern necessities? How many sub-genres are worth highlighting? We took on the task anyway. Read on for eight mystery books we think exemplify the genre, from Sherlock Holmes to modern legal mysteries.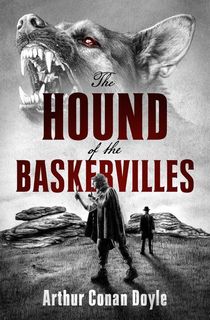 The Hound of the Baskervilles
"Mr Holmes, they were the footprints of a monstrous hound". Sherlock Holmes had been missing, presumed dead, for eight years, when Sir Arthur brought him back for what would turn out to be his greatest adventure.
The Hound of the Baskervilles includes all of our favorite Sherlockian treats: an opening scene at Baker Street in which a personal item is used to draw dozens of conclusions about the owner's life and personality; Holmes adopting a disguise and the courageous Watson creeping around in the dark with a revolver.
Add to this an escaped convict, lethal quicksand, foggy moors and a touch of the supernatural and you have a tale that's as comforting as it is thrilling. The Hound of the Baskervilles is undoubtedly the best children's story ever written for adults. And that's a fine thing.
The Daughter of Time
As much an exploration of the nature of historical truth as it is a gripping whodunit, Tey's brilliantly light and witty 1951 novel is rightly held up as one of the best detective novels ever written. Confined to a hospital bed with a broken leg, Scotland Yard Inspector, Alan Grant passes the time by investigating one of England's most notorious historic crimes – the 1480s murder of two young princes in the Tower of London.
Related: Daughter of Time: A Mystery Lover's Guide to Josephine Tey
William Shakespeare and hundreds of historians insist the killing was carried out by the evil, hunchbacked King Richard III, but Grant is unconvinced. With the help of a glamorous stage actress and an American researcher at the British Museum, he reaches back in time and unearth the facts that lie buried beneath five centuries of propaganda.
The Tiger in the Smoke
A novel from the British Golden Age of detective fiction that steps out of the cozy drawing room world and onto the fog wreathed streets of London, The Tiger in the Smoke features Allingham's enigmatic detective Albert Campion—a mysterious upper-crust gentleman with a shady past and an unlikely sidekick in the shape of reformed burglar Magersfontein Lugg.
Related: Queen of Crime: Margery Allingham's Mystery Novels Still Hook Us Today
Written in 1952, this was Campion's 14th outing and sees him pursuing a kidnap gang lead by a psychotic albino all the while keeping a lookout for an escaped fugitive and a missing war hero who appears to have come back from the dead. Sharply observed and knottily plotted, The Tiger in the Smoke is a favorite among other mystery writers. It's easy to see why.
The Chill
Canadian-American king of hard-boiled detective writing, Macdonald started out copying Raymond Chandler and Dashiell Hammett but in terms of quality ended up outstripping both those justly celebrated giants. In all, Macdonald penned 18 novels and 3 volumes of short stories featuring world-weary Southern Californian private eye Lew Archer.
Written in a laconic yet graceful style that has rarely been bettered in detective fiction, the Archer novels are vivid chronicles of post-war U.S. life, filled with tough, poetic imagery, sour wisecracks and the central character's sardonic philosophy ("I have a secret passion for mercy. But justice is what keeps happening to people").
In 1964's The Chill, Archer is hired to track down a runaway bride only to find himself caught up in a tangled pair of murders and a maelstrom of deceit, passion and morbid family secrets. The final scene has percussive kick that will stay with you for weeks afterwards.
The Laughing Policeman
Before there was Jo Nesbø, Henning Mankell or Stieg Larsson, the rulers of Scandinavian crime writing were two romantically entwined left-wing journalists from Sweden—Maj Sjowal and Per Wahloo.
Inspired by Ed McBain's 87th Precinct novels, the couple embarked on a series of police procedurals featuring lugubrious Stockholm detective Martin Beck, who investigates everything from political terrorism to car crime via a locked room mystery, while all the time fending off a cold and dealing with the collapse of his marriage.
Related: 13 Thrilling Nordic Noir Novels
The series of 10 novels, tightly plotted, filled with believable characters and underpinned with deadpan humor, ran from 1965 to 1975, when Wahloo died of cancer. It's tough to select just one from this consistently excellent series, but put on the spot I'd go for this one—Beck's investigation of a mass shooting on a Stockholm bus, which was made into a Hollywood movie starring Walter Matthau.
A Thief of Time
Tony Hillerman was quite happy writing crime fiction, but his knowledge of Native American lifeways, elegant style and deep empathy with his characters and the harsh desert landscape they inhabit have garnered him a considerable reputation amongst higher minded literary critics.
Related: Mysteries in Indian Country: 12 Authors for Tony Hillerman Fans
A Thief of Time is the eighth of the Joe Leaphorn/Jim Chee Navajo Tribal Police detective series and the finest. Hillermen effortlessly weaves together Anasazi ruins, a missing anthropologist, a stolen backhoe and a double homicide to create a gripping mystery novel. The action is movingly underscored by Leaphorn's heart-rending struggle to come to terms with the death of his beloved wife, Emma.
The Silence of the Lambs
These days you can barely move around crimeland without encountering a mob of brilliant, sophisticated and wealthy serial killers. The man who started the craze was arguably Thomas Harris who introduced Hannibal Lecter, the forensic psychiatrist with the taste for human flesh, in his 1981 novel Red Dragon.
That book's sequel, The Silence of the Lambs, in which an imprisoned Lecter helps the FBI hunt down a gruesome villain known as Buffalo Bill, came out seven years later. It's a gripping thriller with a touch of Southern Gothic and a grisly strain of humor worthy of Charles Addams or Edward Gorey.
But what really marks it out from the mass of serial killer crime fiction is the psychologically complex and utterly believable relationship between Lecter and rookie FBI agent Clarice Starling. The scene in which Lecter exposes Starling's untruths about her law officer father is superbly well done.
Presumed Innocent
Scott Turow had worked as a prosecutor in the U.S. Attorney's Office in Chicago before he turned to writing thrillers. His in-depth knowledge of the law and courtroom procedure give a solid factual basis to what is the best and most gripping of all legal mystery books. (Whether the Chicago DA's HQ was quite such a murky world of political in-fighting and steamy sex, is another matter.)
Turow's thriller tells the story of Rusty Sabich, a prosecutor who is set the task of investigating the rape and murder of a colleague, Carolyn Polhemus only to find himself standing trial for the crime. A convincing backstory of Rusty's problematic relationship with his angry unengaged father and his unfulfilling marriage to a woman he has disappointed, add depth to a narrative that rips along like a runaway freight train. The final twist still packs a punch, even when you know it's coming.