When it comes to murder weapons, nothing seems to fascinate quite like poison. There's a mystique around it; something about the mix of chemistry and cunning that excites readers. It adds an extra level of difficulty to a mystery story—how was it administered, how was it uncovered—that a gunshot or a knife to the back doesn't quite give.
Then again, I grew up on a diet of Agatha Christie's stories where poison featured prominently in over 30 of her works, making her not only Queen of Crime but also the Queen of Poison. Her work may have made the two seem synonymous, poison and the mystery novel, in my head.
These books include poison as a key ingredient. I included the books on the list because the solution is clever or the set-up is worthy of note. Or the character has their hand in all the poisons. Enjoy the taste of these deadly mysteries!
Related: 100 Years of Agatha Christie: Celebrating the Larger-Than-Life Mystery Author
The Pale Horse
So choosing one of Agatha Christie's mysteries that include poison is extremely hard. I decided to choose this one because of its unique history and choice of poison. It's one of the few of Christie's works that has a supernatural feel. When a priest dies on his way home from a dying woman's bedside, the list of people he carries gets some interest —several people have died but perhaps due to unnatural causes. Mark Easterbrook is pointed in the direction of The Pale Horse run by three women that are suspected of being witches. Can these deaths be explained by magic? Historical note: this mystery actually saved a few people's lives in the real world. You'll have to read Carla Valentine's The Science of Murder: The Forensics of Agatha Christie to find out more.
Related: This Under-Recognized Agatha Christie Novel Revolutionized Crime Fiction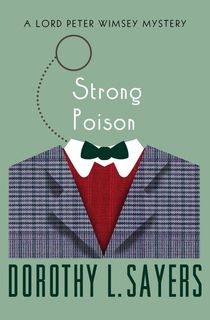 Strong Poison
When mystery writer Harriet Vane is accused of murdering her lover, Lord Peter Wimsey takes an interest in her case after her first trial is a hung jury. But if Vane is innocent, how did her lover die? And will Wimsey keep asking her to marry her? In my opinion, Sayers should be held in as great esteem as Agatha Christie; both wrote at the same time. Strong Poison is the fifth book in Dorothy L. Sayer's Lord Peter Wimsey series and the first to feature mystery writer Harriet Vane.
The Poisoned Chocolates Case
I decided I had to include this book because it's one of the best murder mystery books involving poison. When Joan Bendix dies from eating poisoned chocolates sent to her husband, no one understands the senseless murder. No one, including her husband, had reason to kill the woman. So a group of amateur detectives gather to solve her murder and each gives their own solution to this perplexing murder. It's fun to see how detectives take evidence and come up with very different solutions.
Related: 10 Underrated British Mystery Books to Add to Your Bookshelf Now
Champagne for One
Stout also uses poisons in various stories but I've decided this one has so many twists and turns, it's the one I recommend. (Plus A&E's incredible Nero Wolfe series does a really nice job with this book in their episodes.) Archie Goodwin finds himself inexplicably invited to a high society dinner with women from a special home for young mothers. But when he's warned that one of the women, Faith Usher, carries a bottle of cyanide around, he feels culpable when she falls over dead from the very same poison. Everyone around him believes Usher killed herself but Goodwin swears she did not and draws Wolfe in to find out the truth.
Related: 8 Essential Rex Stout Mystery Books
Murder in an Irish Bookshop
While it's the seventh book in the Irish Village Mystery, it's got one of the cleverest poison explanations that I've seen in a while. Siobhán O'Sullivan, town guarda, is thrilled that a new bookstore is opening in her little town. Plus there's an event where published writers are invited for a residency, bringing favorite authors to town. But one of the new proprietors is not friendly to people and won't stock books he deems beneath him. On top of that, the authors are at odds with each other; it doesn't help that they are competing for a visiting agent's attention. But when one of the authors is found dead with her rival's pages stuck in her mouth at the back of the store, O'Sullivan has to read between the lines to find the murderer.
Related: 12 Charmingly Cozy Irish Mysteries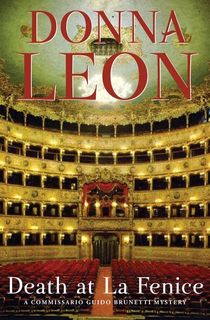 Death at La Fenice
In the first book of Commissario Brunetti series taking place in contemporary Venice, Brunetti investigates the murder of Maestro Helmut Wellauer, a world-famous conductor, found dead during intermission at La Fenice, Venice's opera house. Through careful investigation, Brunetti finds that the conductor had many enemies who had a real reason to want to see him dead and has to figure out who actually did the deed.
The Sweetness at the Bottom of the Pie
Precocious girl with a fascination with poisons? Yes, please. Flavia de Luce is 11 years old and drives her family a bit bonkers (especially her sisters) with her interest in poisons. In particular, she likes to experiment in her spare time. But things begin to get interesting when she finds a dead bird with a postage stamp in its beak. And then she finds a man dying in their garden. She decides that she must investigate, including figuring out how he died, while also clearing her father's name. There are 10 books in this series featuring this poison enthusiast.
Arsenic and Adobo
This book is the first book in the cozy series Tita Rosie's Kitchen Mystery. Lila Macapagal returns home to help in her family's Filipino restaurant after a bad romance. But when her former boyfriend/food writer turns up dead from arsenic in the restaurant's dish, Macapagal must investigate to clear her name and her family from suspicion. The use of poison is particularly clever but you'll have to read it to find out for yourself. Book 3 Blackmail and Bibingka is due out on October 4th, 2022.
Related: An Interview with Mia P. Manansala
Hope this whets your appetite for reading murder mysteries!