Lots and lots of spoilers ahead—continue on at your own risk if you want to find the best books to add onto your TBR list based on this hit film.
Released to Netflix in the US earlier this year, I Care A Lot has been a hit that has us rewatching it again and again just to be sure we don't miss a beat. With an impressive cast, an intense and fast-paced plot, and a thrilling ending, this movie combines dark comedy with an issue that is often overlooked in the US.
Marla Grayson, our badass leading lady (who is also a major scammer -- such a love-hate relationship with her), takes advantage of older people and retirees by getting the court to appoint her as their legal guardian and then steals all of their money and assets. Starring Rosamund Pike, I Care A Lot brings the Gone Girl vibes while giving us an action-packed thriller.
If you're like us and haven't been able to stop raving about this film, be sure to check out the books we recommend based on your favorite character.
Related: Watch the Sharp and Thrilling New Trailer for I Care A Lot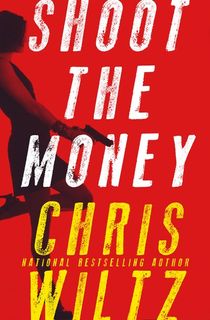 Shoot the Money
Marla is such a complex character. Of course, it feels justified to hate her and all of the scamming she does, but at the same time, is it wrong to love her just a little bit because she's such a badass? If it is wrong, I'm not sure I want to be right.
For those who feel as I do towards Marla, Shoot the Money is the next thing that should be on the top of your TBR list. It follows the story of three tough women struggling to make ends meet in New Orleans after Hurricane Katrina. They all want more, and they're going to fight to get it.
Karen's past life brings a Miami thug to New Orleans looking to hunt her down and take her money. Raynie is running from an extremely scary and violent man who is out of control. And LaDonna has a new man with a dangerous plan. The three women will fight through the mess together and hope to land on top.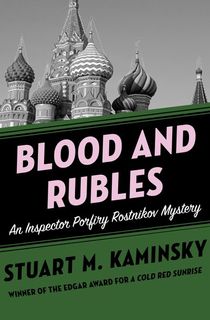 Blood and Rubles
Roman, Roman, Roman. This mama's-boy-turned-mobster shows no mercy to anyone throughout I Care A Lot and proves just how dangerous he can be. Even when Marla managed to outsmart him, he still was able to convince her to become his business partner rather than let her win.
Blood and Rubles is a mafia-themed mystery that takes place in Russia during the nineties. A time of financial free-for-all in Moscow, criminals of all levels fight to exploit the system and steal from everyone around them.
A public figure is kidnapped in the middle of the day. Three young kids start their life of crime early in their neighborhood. A group of tax police raid a building full of Czarist treasures. And one incorruptible inspector is the only one who can put an end to the mysteries.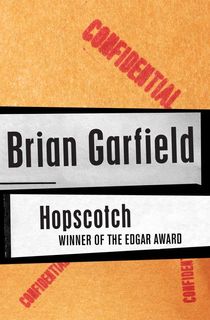 Hopscotch
Jennifer is one staunch retiree. From the beginning I think we all knew she definitely would not let Marla take guardianship of her without putting up a fight.
For the Jennifer lovers, Hopscotch is just the thrilling read. It follows ex-spy Miles Kendig who was one of the CIA's top undercover agents. However, Kendig finds that the retirement life just isn't fulfilling enough. While he has time for plenty of booze, girls, and gambling, it just doesn't compare to his past life as a spy.
To fill his time, Kendig begins to write a tell-all memoir of his life. The memoir, packed with secrets and confidential information, gains the attention of both the CIA and the KGB. Neither can afford for the book to be published, so Kendig decides to challenge them both: Each week, one chapter will be published until they manage to catch him.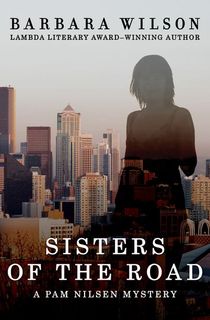 Sisters of the Road
Fran and Marla are the definitions of ride or die partners. Their love is so strong and they prove their power couple energy constantly throughout I Care A Lot. For fans of Fran (Hello, me!), we decided to pick a thriller that shows how a bond between people could be the only thing leading to their survival.
Sisters of the Road incorporates the story of two best friends on the run together and the woman who takes them under her arm. However, when one of the young girls is murdered, the other disappears, and it is up to their new protector, Pam, to find Trish and uncover the truth of what happened to her best friend.
The Last Trial
Dean is the classic example of the mafia's trusted lawyer. He's a man who will stick by Roman's side through any and every crime committed. Threatening and bribing Marla while continuing to keep Roman out of trouble is just a normal day on the job for him.
The Last Trial follows the story of two lifelong friends when one must defend the other in court. Alejandro "Sandy" Stern is a brilliant defense lawyer whose health has him ready to retire. His friend Dr. Kiril Pafko is a Nobel Prize winner who suddenly faces charges of insider trading, fraud, and murder, and he enlists Stern to help him in one more trial.
Stern and Dean are very similar in their dedication to protecting their friends and clients through all of the messy secret lives of crime they lead.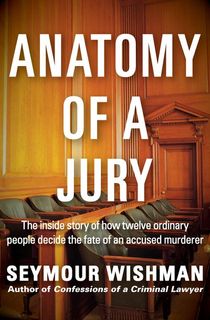 Anatomy of a Jury
Judge Lomax is really just trying to do his best. The thing I love most about his character is that he truly believes he is helping provide the best care for the people he assigns Marla guardianship to. He can't help it that he doesn't know the scams are happening!
For fans of Judge Lomax (also me included), we bring you a legal thriller, but one that is also somewhat educational. Anatomy of a Jury uses a compelling mock murder case to go behind-the-scenes of a courtroom trial.
From the crime scene, to the courthouse, and to the final jury room, this book provides a fascinating look into the world of the criminal judicial system blended in with a mystery that needs to be solved and brought to justice.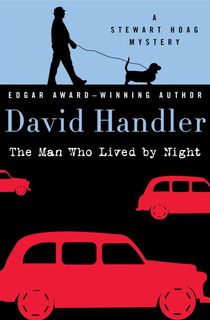 The Man Who Lived by Night
Feldstrom may not have gotten much screen time, but when he did it definitely had an impact. From the first scene when we see Marla single handedly take Feldstrom's right to guardianship away and he spits on her, to him being the man who takes down Marla in the end, Feldstrom really goes through it all.
The Man Who Lived by Night brings us a man similar to Feldstrom in the sense of taking matters into their own hands. When a world famous band is forced to retire after two of the members die, the lead singer retreats to his English countryside home to get away from it all.
Stewart Hoag travels to England to find the rock idol of his youth. Once he does, he discovers that the two musicians were murdered, and it is up to him to solve the mystery.
Related: 14 Murder Mystery Books You Won't Be Able to Put Down
The Fifth Vial
Anyone whose favorite I Care A Lot character is Dr. Amos deserves a thrilling medical mystery full of crime and corruption. Dr. Amos ruthlessly takes advantage of her older patients by selling their information to Marla and helping her find her next guardianship victims.
In The Fifth Vial by Michael Palmer, a struggling medical student finds herself going up against an illegal organ trafficking scheme. In the Brazilian rainforest four thousand miles away, a scientist is fighting a deadly disease in a secret clinic.
When a John Doe is found in Chicago with mysterious markings on his body, the three seemingly separate stories may somehow all be connected in a larger scheme.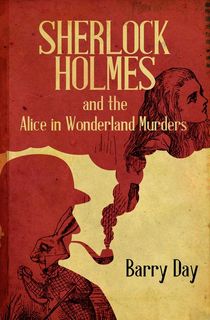 Sherlock Holmes and the Alice in Wonderland Murders
Just like Sherlock needs Dr. Watson, Marla needs Sam to keep her scams going strong. These loyal sidekicks help keep our main characters going strong.
In Sherlock Holmes and the Alice in Wonderland Murders, a man by the name John Moxton writes a yellow press newspaper called Clarion. The newspaper begins to undermine Victorian England and humiliate public figures. However, the suspicions continue as each time a public figure is embarrassed, later they are found murdered.
Each incident parallels Alice in Wonderland, and each time Clarion is conveniently around. Sherlock and Watson must put Moxton's master plan to rest before it's too late.
Related: The 40 Best Sherlock Holmes Quotes Every Sleuth Should Live By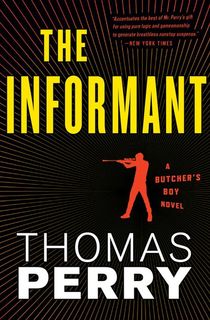 The Informant
First appearing as a simple taxi driver to being revealed as Roman's top henchman, Alexi has one of the toughest jobs of just trying to do things right by Roman. He is Roman's go-to for all of his dirty work.
The Informant follows the story of the Butcher's Boy, a professional killer who was betrayed by the Mafia and forced to flee into the night. With his disappearance, Elizabeth Warring is the Justice Department Official who is the only one to ever believe the Butcher Boy even existed.
When he returns and goes to her for information on those who turned against him, an unusual alliance forms between the two in hopes of taking down the Mafia once and for all. With both of their lives on the line, Warring has only two options: convince him to become a protected informant, or take him out for good.
Related: Dance for the Dead: 14 Thrilling Thomas Perry Books