On November 9th, 1989, the Berlin Wall fell after nearly three decades of splitting the city between East and West—and acting as a physical manifestation of the "Iron Curtain" that split the world during the Cold War. The fall of the Berlin Wall may not have ended the Cold War outright, but it was a symbolic move in that direction.
Related: 13 Cold War Thriller Books for the Spy in All of Us
For many, the Cold War marked the height of spycraft and espionage, but there have been spies both before and since. Here are thirteen thrilling nonfiction espionage books that detail the lives, methods, jobs, and realities of spies, and tell some of the most nail-biting tales of real-life spying that have ever taken place.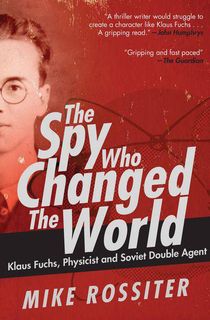 The Spy Who Changed the World
Karl Fuchs was a German theoretical physicist who fled the Nazis prior to World War II. Working first in Britain and later in Los Alamos as part of the Manhattan Project, Fuchs helped to develop the first atomic bomb. His equations were integral in developing not only the first nuclear weapons, but also the hydrogen bomb. However, even when he was still in England, he was already passing vital secrets to the Soviet Union. By 1950, he was brought before London's Old Bailey court, accused of espionage that helped to foster the arms race and open the doors to the Cold War.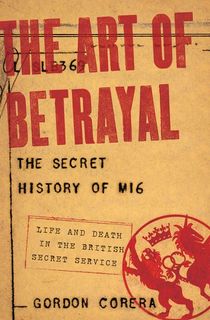 The Art of Betrayal
From Ian Fleming's James Bond to John le Carré's George Smiley, Britain's Secret Intelligence Service looms large in the world of fictional espionage. But what are the true stories behind these elaborate fictions? By digging into the lives, work, and deaths of those who have actually served in MI6, not to mention those on the other side, Gordon Corera crafts a "wide-ranging, thought-provoking, and highly readable" (The Wall Street Journal) account of Britain's Secret Intelligence Service ranging from its beginnings following World War II to the present day.
Related: In from the Cold: 13 Thrilling Books for John le Carré Fans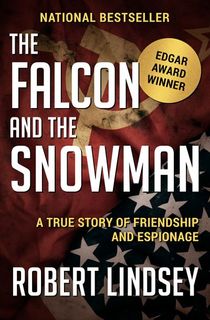 The Falcon and the Snowman
Made into a 1985 film starring Timothy Hutton and Sean Penn, this "absolutely smashing real-life spy story" (The New York Times Book Review) was originally published in 1979. It chronicles the stunning true story of a hard-partying genius who became an unlikely spy when he and a childhood friend began using drug-dealing connections to sell classified CIA secrets to the Russian embassy in Mexico City.
Related: American Traitors: The Best Friends Who Sold Secrets to Soviet Russia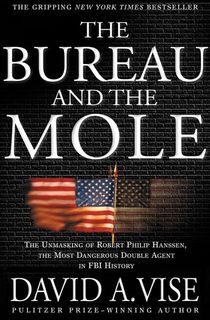 The Bureau and the Mole
Is there anything more thrilling in a spy story than a mole—a double-agent, embedded within the very organization designed to ferret out such individuals? Who could it be? Pulitzer Prize-winning author David Vise concocts a "first-rate spy thriller" (Entertainment Weekly) around the real-life story of one of the most notorious moles in the history of espionage, a man who worked within the FBI counterintelligence department while also using his training to get away with passing secrets to foreign governments for more than twenty years!
Related: 13 Mike Lawson Political Thrillers That Explore D.C.'s Dark Side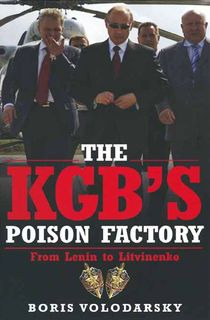 The KGB's Poison Factory
In 2006, Alexander Litvinenko, a Russian defector who had become a naturalized British citizen, died as a result of a lethal exposure to polonium-210. The fact that his death may have been an assassination carried out by Russia's FSB shocked the global community. Yet as former Russian military intelligence officer Boris Volodarsky explains in this electric book, Litvinenko's death was just the latest in a long string of assassinations by poisoning.
Related: Friends and Traitors: 11 Thrilling John Lawton Books That Will Make Your Pulse Race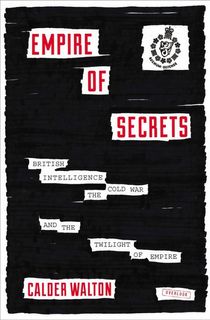 Empire of Secrets
Drawing on newly declassified documents and personal papers, Calder Walton crafts a "gripping account of British Intelligence during the last days of Empire," according to The Daily Telegraph. From the jungles of Kenya to the streets of Palestine, this detailed overview of the triumphs and shameful secrets of British Intelligence in the wake of the Second World War sheds new light on sources and methods, with chilling implications for modern-day global politics.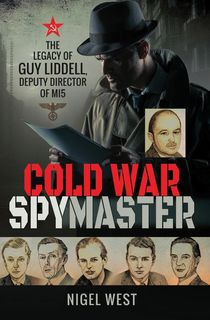 Cold War Spymaster
During the Second World War, Guy Liddell acted as director of MI5's counterespionage division. He also kept a detailed, confidential journal containing many of the secrets and operations that he was privy to during those years and until his resignation in 1953. Declassified for the first time, and edited by Nigel West, who has been called "the unofficial historian of the secret services" (The Sunday Times), these journals reveal astonishing secrets from wartime England, not to mention uncovering plots and counterplots of global significance.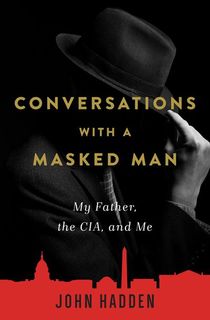 Conversations with a Masked Man
No, it isn't about a superhero. Instead, this deeply personal memoir details the author's interviews as an adult with his father, who had been a CIA operative for thirty years. Their conversation ranges from personal anecdotes to events of global significance, and from quotidian details to classified covert work. Hadden's father was an operative during the Cuban Missile Crisis and the so-called Six Days War, but as much as it is about covert operations and American policy, Conversations with a Masked Man is also about the relationship between a son and his father.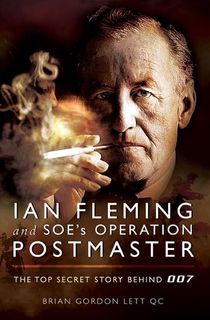 Ian Fleming and SOE's Operation POSTMASTER
Before he created James Bond, Ian Fleming was a naval intelligence officer who was involved in a top-secret mission codenamed Operation POSTMASTER. The mission could have come straight out of a James Bond novel—a team of highly-skilled operatives sailed a ship to a neutral Spanish port on the volcanic island of Fernando Po, where they stole three enemy vessels. The plot involved extreme risk, absolute secrecy, and even ensnaring the local governor in a honey trap. Now, decades later, author Brian Gordon Lett tells the true story of the operation, and argues that it provided the basis for Fleming's famous secret agent.
Related: The Best James Bond Movies, Ranked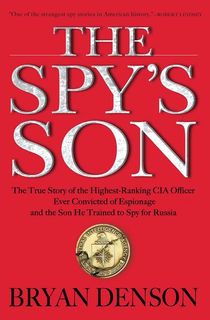 The Spy's Son
Jim Nicholson was the highest-ranking CIA officer ever convicted of espionage. But his shocking story of betrayal and manipulation didn't end there. From behind bars, he groomed his youngest son, Nathan, to continue in his footsteps, convincing him to pass messages from prison to his father's Russian contacts—an act that Nathan undertook in order to make his father proud. Now, Pulitzer Prize finalist Bryan Denson tells the astonishing true story of this father-son duo, the damage they caused, and the way their duplicity was brought to light.
Related: 8 Spies Who Wrote About Spies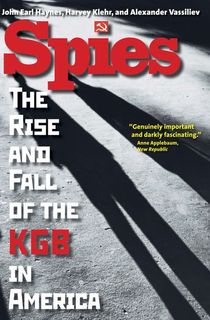 Spies
Drawn from archival records, Spies tells the unredacted story of Soviet intelligence operations in the United States during the Cold War, often taken from their own files. When Alexander Vassiliev was given unprecedented access to Soviet-era archives, the result was a series of notebooks filled with secrets, revelations, and confirmations of some of the strangest stories of the Cold War. Now, with the help of authors John Early Haynes and Harvey Klehr, those stories can finally be told.
Related: 9 Thrilling Cold War Movies
A Woman of No Importance
With her prosthetic leg, Baltimore socialite Virginia Hall may not have seemed a likely subject for a Gestapo transmission calling her, "the most dangerous of all Allied spies." Yet she became the first woman deployed behind enemy lines during World War II and helped to foment the French Resistance. When her cover was ultimately blown, she escaped by hiking across the Pyrenees, though she later plunged back in to help liberate France after D-Day.
Spycraft
When we think of spies, one of the first things we think of are their gadgets. While real-life spies may not have carried a lot of exploding pens or the other sorts of things we saw James Bond employ in film after film, there were plenty of technological innovations that made spying possible. This heavily-researched book, filled with never-before-seen pictures, delves into many of the most ingenious inventions employed by the CIA over the years, and how they were made.
Related: 7 Spy Novels for Fans of Ian Fleming