The summer days are drawing to a close, detective. The nights are growing cooler and there's a hint of autumn mystery in the air. Now's the perfect time to cozy up with a compelling new read to get your pulse racing—preferably, at a price that doesn't break the bank. That's why we tracked down the best mystery book deals for September 2020.
Related: Fatal Remedies: 23 Must-Read Donna Leon Mysteries
From a gripping whodunit set in Glasgow to an edge-of-your-seat spy thriller by an Edgar Award–winning author, the gripping tales below belong in your TBR pile. And they're all at prices that can't be beat! But act fast, detective. These cheap mystery books are on sale for one month only, and they'll be gone before you know it...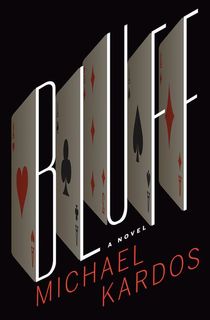 Bluff
A down-on-her-luck female magician is drawn into a dangerous criminal scheme in this "hopelessly addictive" thriller (Megan Abbott, Edgar Award–winning author of Give Me Your Hand).
At twenty-seven, magician Natalie Webb is already a has-been. A card-trick prodigy, she took first place at the World of Magic competition at eighteen and has never again reached such heights. Now she lives alone in a New Jersey apartment with her pigeons and a pile of overdue bills.
Related: 11 Mystery and Thriller Novels by African Writers You Should Add to Your Reading List
In a desperate ploy for extra cash, she follows up on an old offer to write for a glossy magazine and pitches the editor a seductive topic: the art of cheating at cards. But when Natalie meets the perfect subject for her piece—a poker cheat who dazzles at sleight of hand—what begins as a journalistic gamble soon leads her into a dangerous proposition with the highest of stakes...
"[A] delightfully surprising thriller." —The Florida Times-Union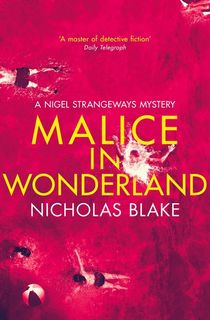 Malice in Wonderland
PI Nigel Strangeways stars in a Golden Age mystery that's "highly literate, intelligent and witty, with twisty puzzles" (Classic Mysteries).
Tampered pianos, tennis balls dipped in molasses, and mysterious forces pulling idle swimmers underwater: the "Mad Hatter" is wreaking havoc at Wonderland summer camp and his pranks are getting dangerous. Enter private detective Nigel Strangeways.
The camp's owners are convinced a rival firm, desperate to put them out of business, is behind the events. But with four hundred guests, an angry hermit, and plenty of disgruntled employees, the Mad Hatter will be hard to uncover—even for a sleuth as brilliant as Strangeways.
"A master of detective fiction." —The Daily Telegraph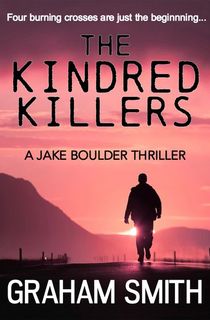 The Kindred Killers
"A new tough guy to root for . . . a hero who is as sharp with his wits, and his tongue, as he is with his fists." —Matt Hilton, bestselling author of the Joe Hunter novels
After a family of four is crucified and burned alive, Jake Boulder is determined to help out his best friend and sometime-employer, a private detective related to the victims. But as Boulder tries to track the heinous killer, a young woman is abducted and found dead—and Boulder realizes these murders have something unusual in common.
Related: 13 Detective Series Books to Jumpstart Your Next Obsession
With virtually no leads for Boulder to follow, he strives to find a clue to the killer's identity, but he's not even sure if he's hunting for one perpetrator or more. Then, after a young couple is snatched in the middle of the night, the FBI comes to Colorado to help with the case and Boulder is warned off. Still, he feels he has no choice but to press on when incendiary mobile-phone footage is sent to every major US news outlet—though it won't be easy with the authorities against him—in this intense crime thriller by a #1 bestselling author.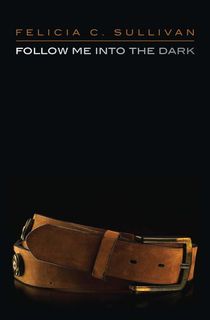 Follow Me into the Dark
A woman's tortured past is reawakened when a twisted murderer strikes close to home in this "original, spellbinding, and horrifying read" (Kirkus Reviews, starred review).
Kate is a young woman whose mother is dying of cancer. Gillian is an oversexed, hyper-intellectual who looks like Kate—and is sleeping with Kate's loathsome stepfather. Jonah is Gillian's odd but devoted stepbrother—who increasingly matches the description of the rampaging serial killer known as the Doll Collector.
Though Kate desperately tries to keep herself together and shut out unwelcome memories, snippets of her family legacy keep resurfacing as the Doll Collector's body count grows. Are the depraved murders connected to her family's sordid history? And will Kate be able to confront the horrors of her own past before it's too late to stop the slaughter?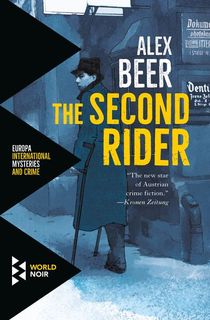 The Second Rider
An internationally acclaimed crime novel set in post-WWI Vienna: "A thrilling, deeply satisfying debut" by "the new star of Austrian crime fiction" (Kronen Zeitung).
Vienna, 1919. In the desperate years after World War I, the Habsburg Empire is a fading memory and most of Vienna's remaining population survives by its wits, living hand to mouth in a city rife with crime, prostitution, and grotesquely wounded beggars. There are shakedowns on every street corner, the black market is the only market, and shortages of vital goods create countless opportunities for unscrupulous operators.
Related: Global Thrills and Chills Await You in Europa's World Noir Mysteries
Into this cauldron of vice comes Insp. August Emmerich. A veteran himself, Emmerich is determined to join the Viennese major crimes unit, and he's more than willing to break the rules in pursuit of his ambition. When a corpse is found in the woods outside the city and immediately labeled a suicide, Emmerich sees a chance to prove his mettle. His investigations into the suspicious death soon reveals an insidious and homicidal urge lurking in the city.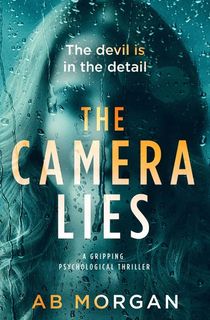 The Camera Lies
"A chilling, addictive, and highly jaw-dropping" thriller from the author of Stench (The Writing Garnet).
Konrad Neale is a television presenter. His waning career has been given a new lease on life since he took on a series of hard-hitting documentaries that investigate miscarriages of justice.
Matthew Hawley has been convicted of the brutal murder of his wealthy attractive wife Helena. However, he has no memory of the events and insists he is not responsible for willingly killing her.
When Konrad interviews Matthew in prison, he explores the details of the murder and the possible motives behind it. But all is not as it seems.
Did Matthew murder his wife?
Soon the search is on to identify who else might be involved in the murder of Helena, and Konrad is about to learn that sometimes the camera lies.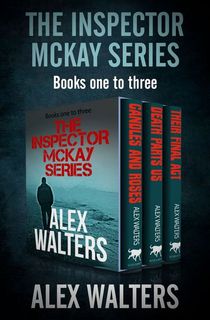 The Inspector McKay Series
In these three crime thrillers set in the Scottish Highlands, DI Alec McKay hunts down killers and grapples with his own tragic past.
Candles and Roses
When bodies start appearing on the Scottish Black Isle—each with roses and candles placed around it—Det. Inspector Alec McKay search for a pattern behind the twisted killings.
Related: 10 Mystery Book Series to Dive Into Right Now
Death Part Us
When a retired cop is murdered on a remote Scottish Isle, Det. Inspector Alec McKay must dig into the man's corrupt past—a past that involves McKay himself.
Their Final Act
A killer is targeting washed-up entertainers—all of whom are connected to past allegations of sexual assault—and Det. Inspector Alec McKay believes there's one final victim to go.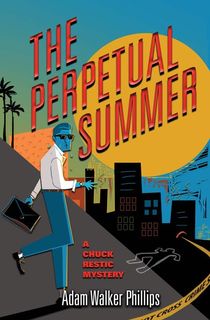 The Perpetual Summer
An HR exec-turned-private eye goes deep into a rich LA family's dangerous secrets in this "crackling crime yarn" by the author of The Silent Second (Kirkus Reviews).
Corporate HR executive Chuck Restic found a new sense of purpose when he started moonlighting as LA's most unassuming private investigator. And when he's offered a hundred grand to find a rich old man's missing granddaughter, it seems like the kind of case even full-time PI's only dream about. Then reality sets in. It turns out real estate tycoon Carl Valenti has already paid a hefty ransom for his granddaughter's release—to no avail. Also, Valenti's chauffer Hector will be at Chuck's service throughout his investigation—whether he likes it or not.
The trail leads Chuck to a high-profile fight over a new art museum and a forty-year-old murder that won't stay in the past. As the list of suspects expands to include the girl's fitness-obsessed mom, her personal life coach, and even the girl herself, all roads seem to lead back to Valenti. And Chuck begins to wonder if this dream job is going to leave him sleeping with the fishes.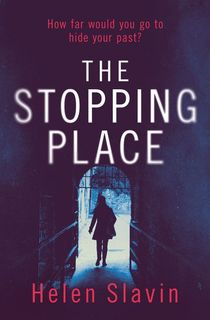 The Stopping Place
A librarian becomes obsessed with a coworker's secrets in this compelling psychological thriller from "a highly original talent" (Beryl Bainbridge).
Ruby Robinson drifts through life stacking shelves at the library—quiet, solitary, invisible.
Invisibility makes it easier to notice things, though, and Ruby has always valued the importance of knowledge. She watches the world go by from her place amongst the bookshelves. The bored students, the domestic dramas, and her colleague Martha—vivacious, wild, enchanting.
Related: 15 Must-Read Mysteries and Thrillers by Diverse Authors
Drawn in by Martha's light, Ruby finds herself watching, observing . . . which is how she spots the cracks in Martha's shiny new relationship before anyone else. An unsettling feeling. A flinch.
Forced to intervene, Ruby is drawn out of the shadows. But all actions have consequences, particularly for someone with a past she'd rather forget...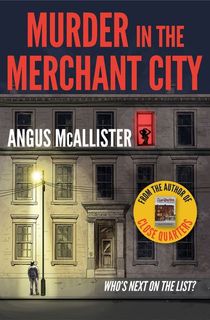 Murder in the Merchant City
In Glasgow, a single mom with a secret life gets caught up in murder: "A gripping whodunit [with] a good measure of comedy" (Scottish Field).
Annette Somerville, a young single mother, earns her living giving men massages—along with a few extra services—at a high-class Glasgow sauna, scrupulously keeping her respectable home life separate from her professional activities. Then, during a series of seemingly unconnected murders in the city, Annette realizes that all the victims have been regular customers.
No one else seems interested, and her boss makes it clear that going to the police will cost Annette her job. But Annette's new boyfriend, a former customer of the sauna, could be the murderer's next victim . . .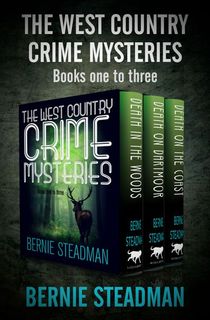 The West Country Crime Mysteries
Three novels in one volume featuring a police detective dealing with the darker side of Devon, England.
This trio of crime novels starring Dan Hellier includes:
Death in the Woods
DI Dan Hellier has returned to Exeter under a cloud. But a chance for redemption comes when the body of a talented young singer is found in the woods. When links are revealed to a recording studio boss, a predatory gang, and a school music teacher, Hellier has to untangle a web of lies, and find out who silenced a singer forever.
Related: 14 Thrilling Reads for Fans of Daniel Silva
Death on Dartmoor
When an amateur archaeologist makes an unusual find, she calls the local college. But this discovery—two headless, handless bodies in a bog—doesn't require a professor but the police. DI Dan Hellier isn't sure how to identify the victims when nobody has reported them missing. And the tension mounts when the death of a young man plunges Hellier into a murky mystery linked to a local family and an animal-rescue operation…
Death on the Coast
A homeless man has been beaten and thrown into a fire on the beach. To make things worse for DCI Dan Hellier, images of the crime are all over social media—and there's more to come. To find a bitter, brutal killer before he strikes again, Hellier must identify a secretive cult and a story that goes back decades to the time of the Irish Troubles.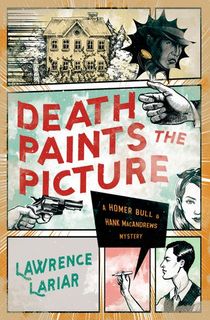 Death Paints the Picture
Frist in a series: A comic book artist is drawn into an elaborate game of murder when he visits an isolated country estate in Woodstock.
Lawrence Lariar was one the most popular cartoonists of the twentieth century. But from the 1940s through the 1960s, he also crafted a line of lean and mean detective and mystery novels under his own name as well as the pseudonyms Michael Stark, Adam Knight, Michael Lawrence, and Marston La France. Lariar now gets his due as a leading artist in hardboiled crime fiction.
A graphic artist and true crime buff, Homer Bull is always looking for a good murder for his syndicated comic strip. He just never expects to be invited to one—courtesy of his old pal Hugo Shipley, a wealthy illustrator who's notorious for his practical jokes. But when Shipley himself drops dead from an apparent self-inflicted gunshot wound, it's no laughing matter.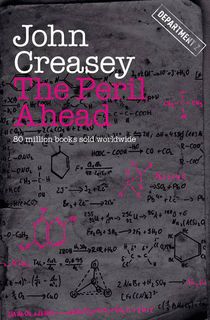 The Peril Ahead
Department Z tracks down a doomsday weapon in an edge-of-your-seat spy thriller from the Edgar Award–winning author who sold eighty million books worldwide.
Professor Toller has created a weapon that could change the world as we know it. The threat is imminent as the professor and his formula are kidnapped, and it is left to the head of Department Z, Gordon Craigie, to save the day.
Related: Department Z: 11 Thrilling John Creasey Books That Pack a Punch
Department Z is a small and little-known faction of the intelligence service. Among the other branches, its work is legendary. The department's agents are scattered across most of the world's capitals and even in smaller cities, and many strange matters pass through their hands. Or, more accurately, the hands of Gordon Craigie and Bill Loftus.
Craigie must take enormous risks as both Washington and Moscow begin to suspect Britain of seeking out such a destructive weapon. His investigation leads him to an English seaside resort where Craigie must track down the men that have taken the professor, while evading the master conspirator who is out to get him. When the conspirator goes after the prime minister, Craigie is in real trouble.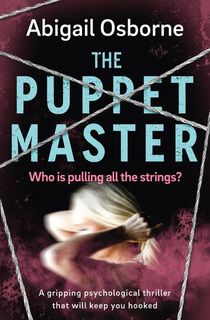 The Puppet Master
Discover who is really pulling the strings in this "cracking debut . . . The tension [Osborne] creates in her writing, you could cut through with a knife" (CrimeBookJunkie).
Billie is hiding from the world in fear of a man who nearly destroyed her. But a chance meeting with budding journalist, Adam, sparks a relationship that could free her from her life of isolation and dread.
Related: 8 Pulse-Racing Mysteries by Ruth Rendell
Unbeknownst to Billie, Adam knows exactly who she is and is determined to expose her and get justice for the lives he believes she has ruined. But first, he needs to convince her to open up to him. As an unwanted attraction blossoms between them, Adam comes to realize that all is not as it seems. Are Adam and Billie both being played?
One thing is for sure, The Master wants his puppets back—and he'll do anything to keep them.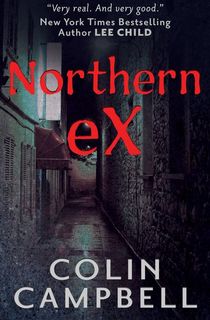 Northern Ex
A disgraced ex-cop gets a shot at redemption—from the author of the Jim Grant thrillers, known for his "very real . . . very good" crime fiction (Lee Child, #1 New York Times bestselling author).
Once a cop always a cop. Ex vice squad cop Vince McNulty copes with life outside the force by visiting the Northern X massage parlors he used to police. Until a return to his old stomping ground prompts a change in fortunes. Several girls have gone missing. All young masseuses. All from parlors that McNulty has visited. When one of them turns up dead everything points to a regular customer being involved. And McNulty is top of the list.
"Every detail feels authentic, and his dark, muscular prose suggests the best pulp writers of the '50s."—Kirkus Reviews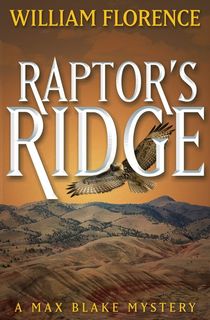 Raptor's Ridge
A professor and private detective is called in by an Oregon lawman for help with a high-profile murder.
A mild-mannered college professor is an unlikely candidate to hunt down the killer of the town's richest man and his movie star paramour. But because of a chance encounter years before, Max Blake, a former newspaper reporter-turned-professor and part-time private detective, is called in, and forced to form unusual and sometimes dodgy alliances, as he investigates the vicious killings with the city's police chief. To make things worse, there's a complicated history between Max and the chief—and the leading suspects are members of the city's police force.
Related: "Some Mysteries are Best Left Alone"
The trail winds through the incredible mansion called Raptor's Ridge and the streets and alleyways of Oregon's state capital, and eventually spills into the beautiful but deadly High Desert near the town of John Day. When the killer is eventually cornered and violence explodes in unexpected ways, Max must use all of his wits and daring, plus a little bit of luck, to remain alive during a deadly night of terror and eventual reckoning.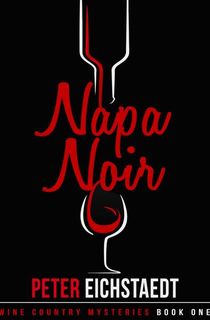 Napa Noir
A vineyard becomes a crime scene in this compelling mystery: "Truly surprising twists and turns . . . A brilliant, twisted plot" (James Byron Huggins, international bestselling author of Leviathan).
When northern California's idyllic Napa Valley is shattered by the shooting deaths of two men, investigative-reporter-turned-wine-editor Dante Rath seizes the chance to salvage his sagging career. One of the dead is the winery's top investor, a high-tech genius, who was shot and killed by the winery's owner—who in turn was gunned down by Napa County sheriff deputies.
At the murder scene, Dante encounters Carmen Carelli, the lawyer for the deceased investor, whose case files he rifles after sharing wine and other pleasures. But when Carelli is shot and wounded jogging near her house in Sonoma, Dante knows something deeply sinister is fermenting in wine country.
A thrilling read from our horror and true crime sister site, The Lineup!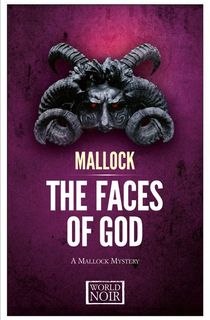 The Faces of God
A Paris police detective is haunted by a murderous evil in this chillingly macabre mystery.
Murder and depravity are Police Commissioner Amédée Mallock's daily bread. As far as he is concerned, mankind has been thoroughly abandoned by God, and the visions that haunt him do nothing to disabuse him of this notion. But nothing he has encountered has prepared him for the sudden appearance of a serial killer dubbed "the Makeup Artist." The bodies of the killer's first victims, found in four separate neighborhoods of Paris, are monstrous works of art, demented expressions of corrupted piety. These crimes are unprecedented in their ferocity and their intricacy—and the deeper Mallock investigates, the greater the mysteries and the enigmas. Foremost among them: Is a solution to a series of crimes behind which the devil himself seems to lurk even conceivable?
A blend of noir mystery, horror, and theological thriller, The Faces of God is ideal for fans of dark, atmospheric crime fiction.
Want more chilling reads? Check out the best horror, true crime, and dark mystery book deals over at The Lineup!
A stellar read from our sci-fi and fantasy sister site, The Portalist!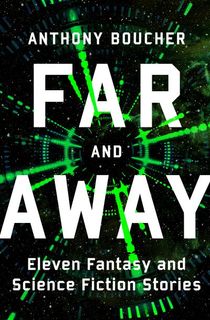 Far and Away
A supremely entertaining selection of speculative short fiction from the author of Rocket to the Morgue and "The Quest for Saint Aquin."
Anthony Boucher was a literary renaissance man: an Edgar Award–winning mystery reviewer, an esteemed editor of the Hugo Award–winning Magazine of Fantasy and Science Fiction, a prolific scriptwriter of radio mystery programs, and an accomplished writer of mystery, science fiction, fantasy, and horror. With a particular fondness for the locked room mystery, Boucher created such iconic sleuths as Los Angeles PI Fergus O'Breen, amateur sleuth Sister Ursula, and alcoholic ex-cop Nick Noble.
Want more out-of-this-world reads? Check out the best sci-fi and fantasy book deals on The Portalist!
A delightful read from our sister site, Early Bird Books!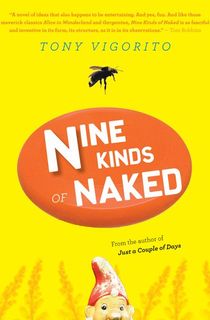 Nine Kinds of Naked
"Part quirky love story, part philosophical manifesto, and part metaphysical mystery . . . right at home with the works of Tom Robbins and Christopher Moore" (Sacramento Book Review).
A prisoner spins a playing card into a somersault, stirring a whirlwind that becomes a tornado that takes the roof off a church in nearby Normal, Illinois. Elizabeth Wildhack is born in that church and someday she will meet that prisoner, a man named Diablo, on the streets of New Orleans—where a hurricane-like Great White Spot hovers off the coast. But how is it all interconnected? And what does it have to do with a time-traveling serf and a secret society whose motto is "Walk away"?
"As fanciful and inventive in its form . . . as it is in its observations. It fed tasty crackers to all the hungry parrots in my mental aviary." —Tom Robbins
Want more literary fiction? Check out the best book deals on Early Bird Books!
This post is sponsored by Open Road Media. Thank you for supporting our partners, who make it possible for Murder & Mayhem to continue publishing the mystery stories you love.