Daniel Silva is a master craftsman of the spy novel and one of the greatest espionage writers working today. What's the secret to the bestselling author's success? Perhaps part of it has to do with the fact that Silva writes from real-world experience. Born in Detroit, Silva worked as a journalist for United Press International, traveling to the Middle East to cover the Iran-Iraq war and life-or-death political conflict. Upon his return to the United States, Silva moved to Washington, D.C., where he worked with CNN's Washington Bureau. He began writing his first novel in 1994, threading true-to-life details into his thrilling narrative of espionage. The Unlikely Spy, published in 1996, was an instant hit, cementing Silva's reputation literary spymaster.
Related: In from the Cold: 13 Thrilling Books for John le Carré Fans
Silva's most popular thriller series centers on Gabriel Allon, as Israeli art restorer, spy, and assassin. Allon maintains a keen eye for detail in his many lines of work, especially when it comes to intelligence gathering and anti-terrorism. Silva's latest entry in the Gabriel Allon Series, The Order, was published in July 2020. The "engaging and deftly paced" spy narrative (Kirkus, starred review) hit the top slot on The New York Times' and Wall Street Journal's fiction bestseller lists.
Perhaps you've already torn through all 455 pages of The Order and are in need of a fresh dose of thrills. Or perhaps you're a Daniel Silva superfan on the hunt for your next spy thriller obsession. Either way, we have got you covered. The following authors like Daniel Silva craft must-read spy thrillers rich with historical detail, intricate conspiracies, shadowy antagonists, and high-stakes games of international intrigue that will have you on the edge of your seat.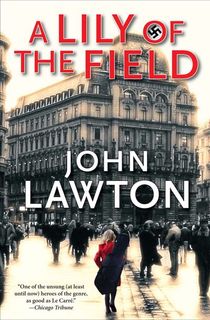 A Lily of the Field
The seventh book in the series following Inspector Troy of Scotland Yard, A Lily of the Field is a historical mystery thriller set in the 1930s and 40s. The narrative centers on a cellist in Vienna and physicist on the Isle of Man. Soon they are swept away from the safety of their homes to confront a war-torn world in utter disarray. Lawton expertly captures the destruction and desperation of the WWII era, injecting his narrative with high-stakes intrigue as Frederick Troy's latest case could shift the balance of power across Europe.
Related: 12 Thrilling John Lawton Books That Will Make Your Pulse Race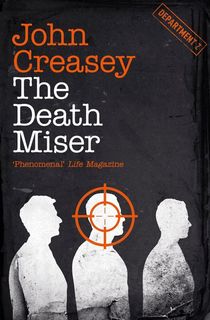 Death Miser
The stakes are high in the first entry of John Creasey's spy series featuring Britain's elite intelligence agency, Department Z. An international plot could result in the deaths of millions, but James Quinion and his colleagues know they have to address the issue quietly: just another day in thwarting national threats while managing personal dilemmas.
Related: Department Z: 11 Thrilling John Creasey Books That Pack a Punch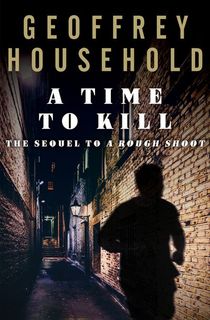 A Time to Kill
Roger Taine is your typical British family man: an ex-infantryman working as an estate agent, continuing to serve his country by dismantling insidious plots of fascists. This sequel to Geoffrey Household's A Rough Shoot, Taine is called on once more as a past enemy is offering to hand over sensitive information.
The conspiracy seems foolish initially, an attempt by East German Communists to infect British livestock with a disease. But when Taine's thrust into life-threatening danger, he must take the plot seriously for his country, crown, and even his children.
Related: Geoffrey Household Is the British Thriller Writer You Didn't Know You Were Missing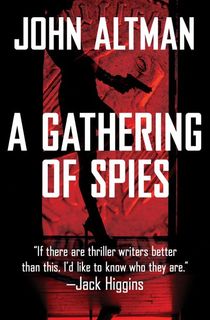 A Gathering of Spies
Double agents and Nazi spies clash in this must-read World War II thriller. Katarina Heinrich, an undercover spy for German intelligence, has managed to infiltrate America long enough to pose as the wife of a Princeton scientist. Now that she has crucial information about the atomic bomb, the war could be lost if she makes it back home. Professor Harry Winterbotham, an MI5 agent, is enlisted to chase her across the United States, the Atlantic, and eventually Europe. This spy thriller is packed with double-crosses that will make your head twist and your heart pound.
Related: 13 Historical Mysteries for Fans of Lydia Kang's Opium & Absinthe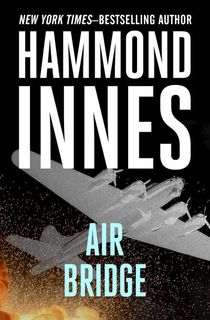 Air Bridge
When ace pilot Neil Fraser crashes in Germany, he is determined not to die in a POW camp. Motivated by self-preservation, he evades potential captors until he can steal a plane and fly home to England. But this leads him to fall in with a group of thieves, stealing planes until he's caught and given a simple choice: die in prison, or take a job that could get him killed in the skies of Germany, the country he fled years before. As the tensions of the Cold War and a divided Berlin rise, Fraser must find a cause he trusts.
Related: 9 Thrilling Cold War Movies for Super Spies and Double Agents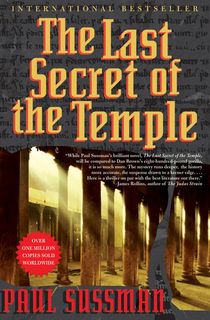 The Last Secret of the Temple
As tensions rise between Israel and the Arab world, an ancient secret maintained for 70 generations could spark an all-out war. Egyptian inspector Yusuf Khalifa looks into a murder near an archeological site, enlisting Israeli detective Arieh Ben Roi. Soon, similarities with a past case emerge out of the gloom. Meanwhile, Palestinian journalist Eva Town receives an anonymous message related to her connection to an extremist leader. It isn't long before Eva's investigation intertwines with the two sleuths, putting all three on the trail to a world-shattering discovery that could trigger a deadly conflict in the Middle East.
Related: 13 Riveting Reads for Mystery Fans and History Buffs Alike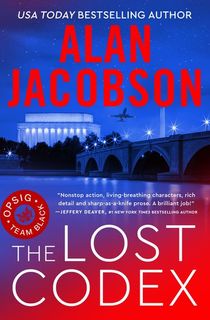 The Lost Codex
In this gripping thriller by Alan Jacobson, ancients secrets are exposed, threatening to spark a religious war. In the 1950s, roughly half of the first sanctioned Bible went missing while under transport. The Dead Sea scrolls were stolen shortly thereafter.
Now, however, it's possible that both texts have been unearthed, and religious leaders, radical extremists, and top-secret government officials are all scrambling to recover one of the greatest discoveries of the millennia.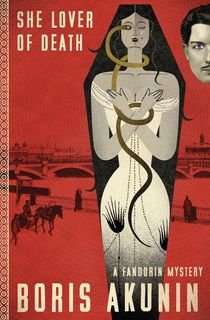 She Lover of Death
Masha is naive, but wishes to shed that part of herself along with her Siberian upbringing. Upon her arrival in Imperial Moscow, she transforms into the confident Columbine, and soon finds herself in the midst of the Lovers of Death, a group of poets known throughout Russia for their ritualistic suicides.
But when Masha, now Columbine, is chosen to be the next lover of Death, detective Erast Fandorin only has so much time to uncover the truth of the poets and their macabre fascination.
Related: Where to Begin with Russian Mystery Author Boris Akunin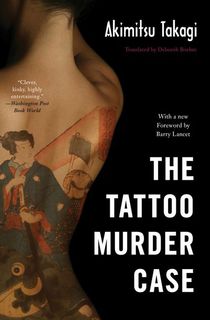 The Tattoo Murder Case
Kinue Nomura survived World War II, but did not escape an untimely demise. When her dismembered corpse is discovered in Tokyo, the section of her body with an elegant tattoo of snakes is not present. Now Kenzo Matsushita, the doctor who first discovered the crime scene, is compelled to aid his detective brother in solving the case. But he has a secret that complicates his involvement the more he's involved: he was Kinue's lover.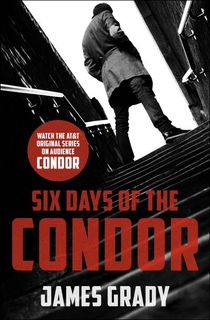 Six Days of the Condor
Gunmen have massacred a secret branch of the CIA, and the sole survivor, Ronald Malcolm, only survived because he was out for lunch. Realizing one of his colleagues must have unearthed a vital secret, Malcolm can't be too careful when interacting with the rest of the agency, unsure how deep this conspiracy might go. Malcolm—codename Condor—is forced to go on the run, but knows he's the only person with the information necessary to stop this corruption.
Related: 13 Nonfiction Espionage Books About Real-Life Secret Agents and Super Spies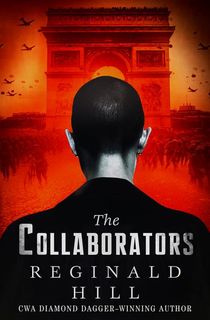 The Collaborators
Bestselling author Reginald Hill sets this narrative in Nazi-occupied France, where a lieutenant with German intelligence is tasked with searching Paris for Nazi collaborators. Gunter Mai understands the motives French nationals have for betraying their country, exploiting them with charisma and something like compassion, funneling important information back to Germany. Janine Simonian is married to a Jewish resistance fighter, and is anti-Nazi, but is forced into a position to bargain with Mai. The consequences could doom them both.
Night Soldiers
Alan Furst is a fellow master of the historical spy novel; his sweeping Night Soldiers series is packed with pulse-pounding suspense and international intrigue. Night Soldiers, as its title suggests, kicks off the series. It follows a Bulgarian named Khristo Stoianev who's working alongside Soviet intelligence in 1934, eager to fight back against the fascist ideology that led to his brother's murder. But when Stalin's purges start, Khristo flees to France, forced to look over one shoulder for Soviets, and over the other for fascists.
Red Sparrow
From the trilogy that inspired the 2018 movie starring Jennifer Lawrence, Red Sparrow is as in-depth an espionage story can be. Former CIA operative Jason Matthews pits two intelligence agents against each other in a game of cat and mouse. CIA officer Nathaniel Nash was trained as an exceptional American spy, but Russian ballerina Dominika Erogova was taught to be a subtle seductress and information extractor. It's hard to tell who has the upper hand in any given scene in this heart-pounding narrative.
Berlin Game
The first in the GAME, SET, and MATCH trilogy, Bernard Samson is sure his days in the field are long behind him. But then word gets around that a valuable informant on the Soviet side of the Berlin Wall is desperate for extraction, and Samson is the only operative he'll trust. Forced out of a simpler life to complete this dangerous mission, Samson prays he's not rusty and that he'll return in one piece and without his identity compromised.
Related: 13 Cold War Thriller Books for the Spy in All of Us
This post is sponsored by Open Road Media. Thank you for supporting our partners, who make it possible for Murder & Mayhem to continue publishing the mystery stories you love.